Lilly Bits O' Heaven - Angelic Shichon Puppies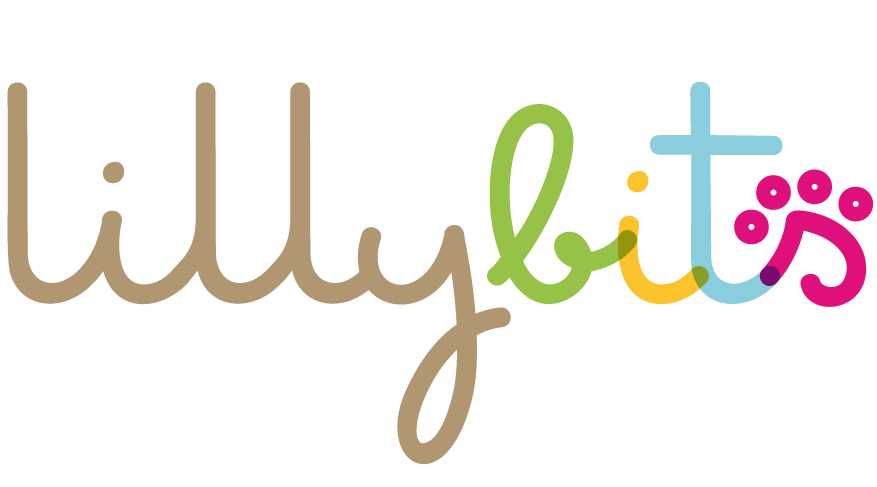 Shopping for your LillyBits Puppy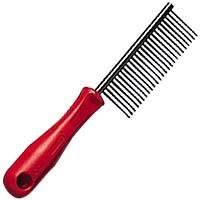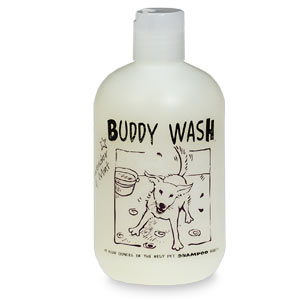 Getting a new puppy and adding a four legged member of your family is an exciting time. Preparing your home for your new puppy is an important step in giving them just the right start. Your first trip  to one of the big pet stores can be fun, but sometimes it can be hard to discern what is really needed. Hopefully this page will help you choose the essentials.  Below is the essay version of the shopping list. In addition to our own
LillyBits Store
with each puppy essential hand selected we have also created a handy  printable shopping list in a pdf file for your use:
Dog Food & Dishes

Let's start with the food, a definite essential. There are a lot of wonderful dog foods available now. It is important that in the beginning you keep you puppy on the food we are using at LillyBits.

We wean our puppies onto Blue Buffalo Lamb & Oatmeal Puppy, Once your puppy is over twelve weeks you can try other flavors of Blue Buffalo to offer variety. In the beginning we want you to purchase this EXACT food.

Your puppy should be fed three times a day.  It is important for potty training to develop a feeding schedule. Follow the feeding guidelines listed on your food to get an idea of how much :) As a rule, I put down about 1/2 a cup three times a day for one puppy and I expect at least 1/3 will be played with and spilled, some eaten and the rest left. I offer fresh food each time.

Keep your food in an airtight container for freshness, never leave the bag open and stored. If you want to by a large bag for economy you can freeze portions in ziplocs.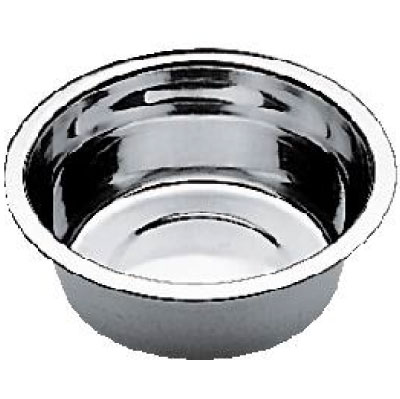 Naturally this brings us to a food bowl.  Nothing fancy is neccessary, we use the plain stainless steel dog food dishes. You may want to purchase a set that comes in a raised stand. This will help your puppy keep from tipping them.

Dog water bottles work wonderfully for keeping your puppy's area nice. Traditional water bowls can be knocked over frequently. Or you could choose a raised feeding station to keep the water bowl stationary.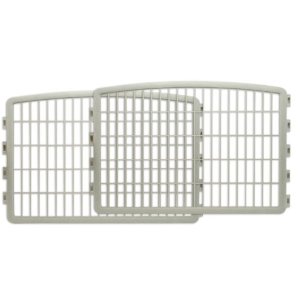 Exercise Pen

Set up a puppy safe area in your home. This can easily be acheived with an exercise pen purchased at most pet stores. That way when your away from home or just need to have some puppy free time to cook dinner your little one has an area all their own to relax.

My favorite exercise pen is made by IRIS. There are two sizes available. The smaller one is really nice but the sides are shorter so if you are planning on using your containment area over the long term, the taller one might be better. For the smaller on you MUST purchase the additional panels. This makes a wonderful three by six area.

The larger and taller one is also very nice. It must be set up in a square. The square gives you a four by four area. There are additional panels you can purchase for it also if you want more space as your puppy gets older. With additional panels you would have a four by eight area.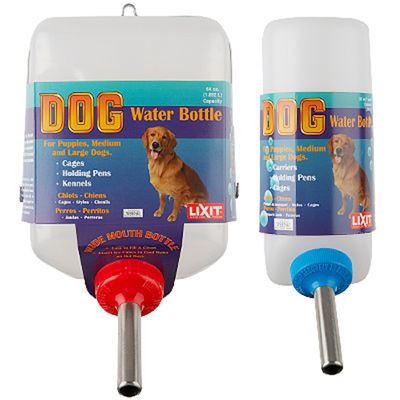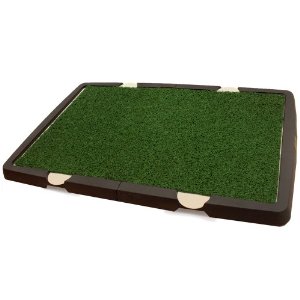 Litter Box & accessories

The all important potty box. Your puppy will come litter box trained.  We use pine pellets and a litter pan to train our puppies. We use it for its low odor, natural attractive surface for puppies that is unparalelled in training results.

Over the years we have developed a system of raising our puppies with graduated stages to accomodate a puppies needs at each stage of development beginning at three weeks old. Our puppies begin their potty journey in three customized set ups. They start in our beginner set up, then move on to an intermediate set up and then finally to their advanced area that you will replicate in your home.

The nice thing about our pellet training is that if you plan to train your puppy to go outside you have a very low investment going in to the short few months you will be using your litter training until you transition to outside. The pellets mark the spot outside beautifully when you begin your outdoor training.

If you want to use a litter box over the long term, the pellets are great but you can transition your puppy to one of the artificial turf systems that we recommend. If you are going to use the litter box system you may want to bite the bullet and purchase a Rascal dog litter box, the big squirt size. It can be used with pellets and then transitioned to articial turf.

The three turf systems we like are the Spotty Dog Training Place, The Puphead or the Rascal dog litterbox.  You get to choose what will work for your home and your training goals!

Litter Box Pellets

You will need to purchase wood pellets. Either pine pellets that are used for equine purposes or fireplace pellets for a pellet stove are the most affordable options. The picture to the lower left displays what the wood pellets look like up close.

Turf Systems These can be transitioned to if you like for more permanent no tracking indoor potty systems.

Dog Kennel/Crate

Crate training is an important part of housebreaking success. Getting the right size crate is essential. Even though your puppy is litter box trained and the exercise pen is a wonderful tool for a puppy, the crate is something that can be utilized for the life of your dog. Making sure your puppy stays acquainted with their crate is important and we suggest having them sleep in their crate at night, especially when they are over 12 weeks old. Crate training will also make the transition from litter box to outdoors a smooth one.

PetMate is a popular crate brand. Here is a link to the PetMate site to view all the different types of crates they have available. My favorite is the Petmate Elite 500 which was sold under the name Petmate Furrari 250. I suggest getting a smaller crate to begin with and then graduating to the larger crate. You can put a pillow in the back if you don't want to purchase a "transistional" crate. If your puppy is being flown to you, your transitional crate is included in your puppy's travel expenses.

Petmate also has published a valuable article on crate training, I could not of written it better myself.   It is definitely worth reading.

You will need Adobe Acrobat to view: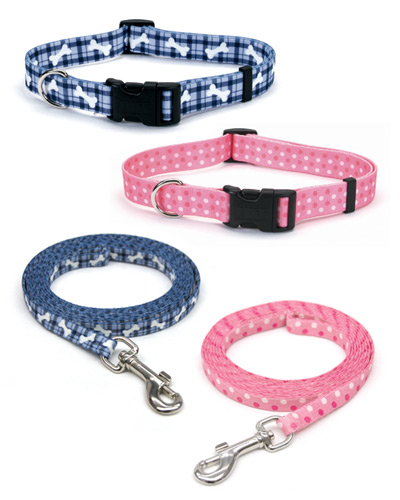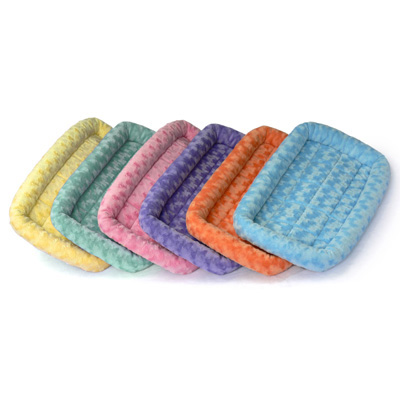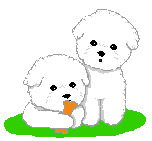 Dog Bed and/or  Crate Pad

When your puppy goes home we will give you a receiving blanket that smells like Mom & siblings. Please put this with them to help the transition. A crate pad is a nice idea to make things more comfy for your new LillyBit. I use the crate pads pictured to the left. The size will depend on what size kennel you use.  You can use your crate pad as a dog bed also inside your x-pen like I do or you may want to purchase a more traditional dog bed.

Leash, Collar & ID Tag

We use simple nylon leads & collars. Have fun with yours, now days it seems you can get collars that look like costume jewelry.  You may want something simple to begin with because they outgrow their first collar quickly!

Don't forget you ID tag. The big pet stores and Walmart have machines that

you can use to make an ID tag while you wait.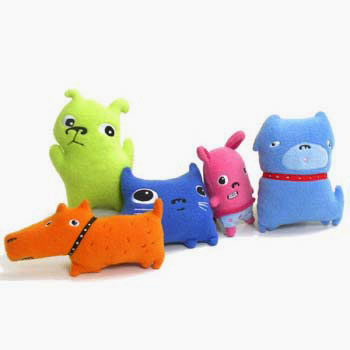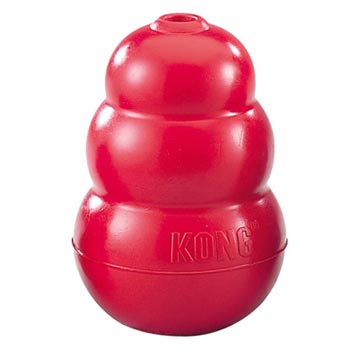 Dog Chew Toys & Bones

Your puppy is going to want to play & chew! Soft dog toys have always been a favorite of my dogs along with the Kong brand chew toy. Get a few toys but not so many that your pup will be overwhelmed. Try getting things of different texture such as a stuffed animal toy, ball, nylabone or kong and a rope toy. As your dog gets older an uncooked marrow bone from the butcher will be a big hit!

Please do not use rawhide or greenies.

Dog Comb and/or Brush, Shampoo & Nail Clippers

I really love Buddy Wash shampoo.  I also really like oatmeal shampoos.  Look for something natural without any harsh ingredients.      

A dog comb is a must because your new puppy should be brushed daily.  You can also get a slicker brush or rake.  Brushing your puppy daily whether the puppy needs it or not will continue to keep your puppy used to being handled and groomed.

A pair of nail clippers that are meant for dogs. Puppy nails can be sharp and you will want to keep them trimmed.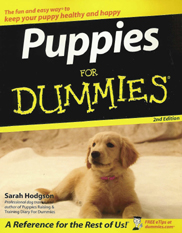 Books, Classes & The Dog Whisperer

We are BIG fans of  The Dog Whisperer:  Cesar Millan.  We suggest to all our new homes that they begin watching his show on the National Geographic Channel or picking up a few of his books or DVD's. Being the pack leader for your new puppy starts from day one.  When your dog acknowledges you as the pack leader and you have that relationship established it makes your dog feel secure and life much easier for you. The Dog Whisperer is not about obedience training but more understanding dog pyschology.

Here is a link to The Dog Whisperer site, you can even watch episodes online!

We strongly suggest picking up the 'Puppies for Dummies' book.  It is good to begin reading and researching before your new puppy comes home. Once your puppy has come home often we will reference this book in our follow up service once your puppy is home. It is helpful for you to have a copy so we are on the same page.

One of the most important puppy essentials you can't fit in a shopping cart. So here it is, last but certainly not least:

Enroll in puppy obedience classes :)

Don't Forget Your Printable Shopping List.

You will need Adobe Acrobat to view. Just click below.

Treats & More

Treats can be an invaluable training tool to reward your puppy for good behavior. A very small treat is best. I use Zukes minis and they work well for training but I even break them in half! Small bits of cheese can also be used.

Always choose natural treats, dye and artificial ingredient free. A very small treat for puppies is appropriate - even one the size of pea works well training.  Remember treats are just that - a treat given sparingly and the misuse of them can cause weight problems and a nutritional imbalance. Happy Treating.

Currently the as of 11/2011 the FDA is warning dog owners of Chicken jerky treats causing illness and even kidney problems in dogs. Specifically chicken sourced from China. For now, I would avoid all chicken jerky treats.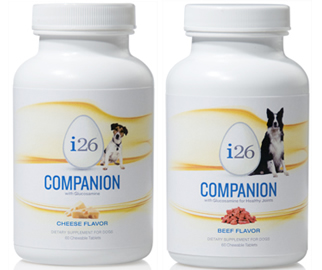 I-26 Companion Dog - Supplement

I absolutely LOVE these supplements, they compliment any nutrition program, support and balance the immune system and provide valuable vitamins, minerals and glucosamine for long term joint health. Made with the highest quality ingredients. One bottle provides a two month supply for a 10 lb dog.

The i26 COMPANION dog chewables are a unique extension of the i26 line, specially formulated for dogs! Specially developed to support your dog beyond nutrition, the dog chewables are the only pet product on the market that contains i26! i26 COMPANION also contains glucosamine for healthy joints plus vitamins and minerals. i26 COMPANION was developed with the assistance of animal food scientists and researchers to ensure digestibility, palatability and effective ingredents. Available in 2 flavors - Beef and Cheese. (60 Tablets)

Purchase Companion Dog Supplement:

Order by phone: 800-557-8477 Sponsor # 1010713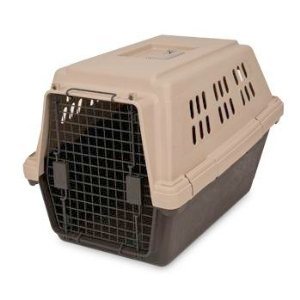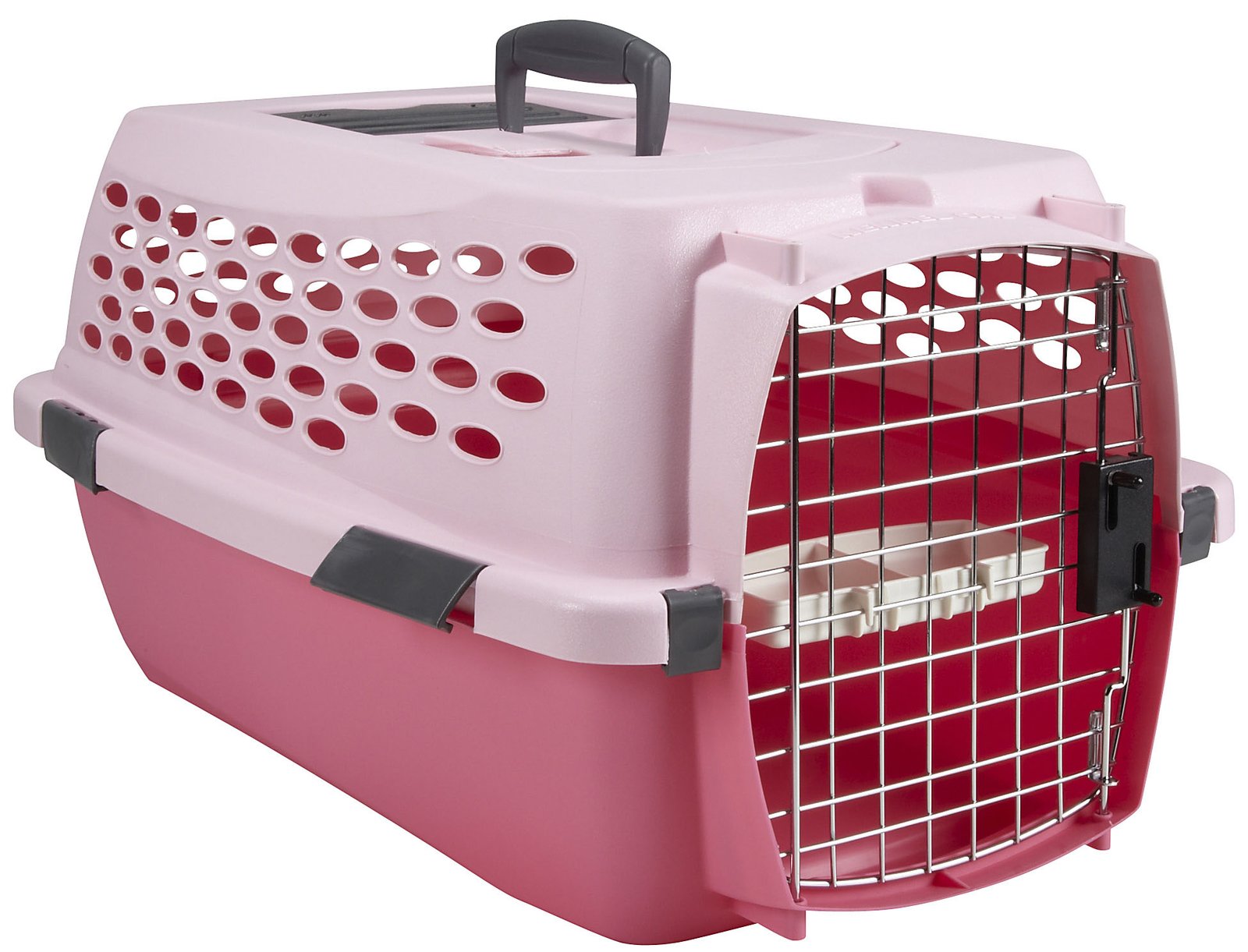 Example Transitional Crate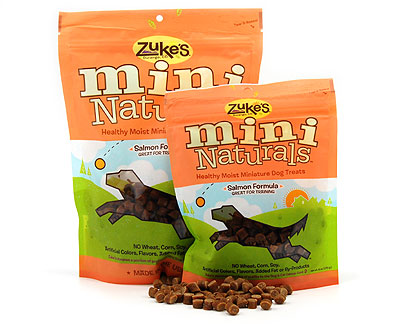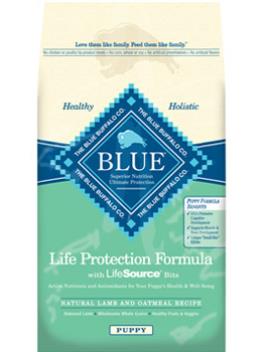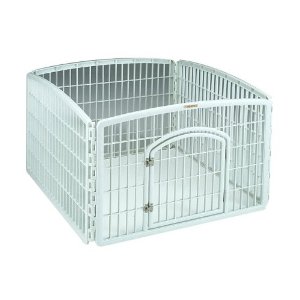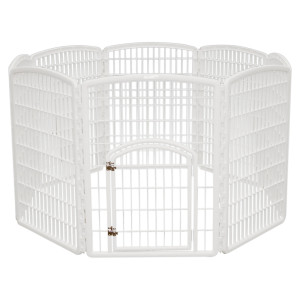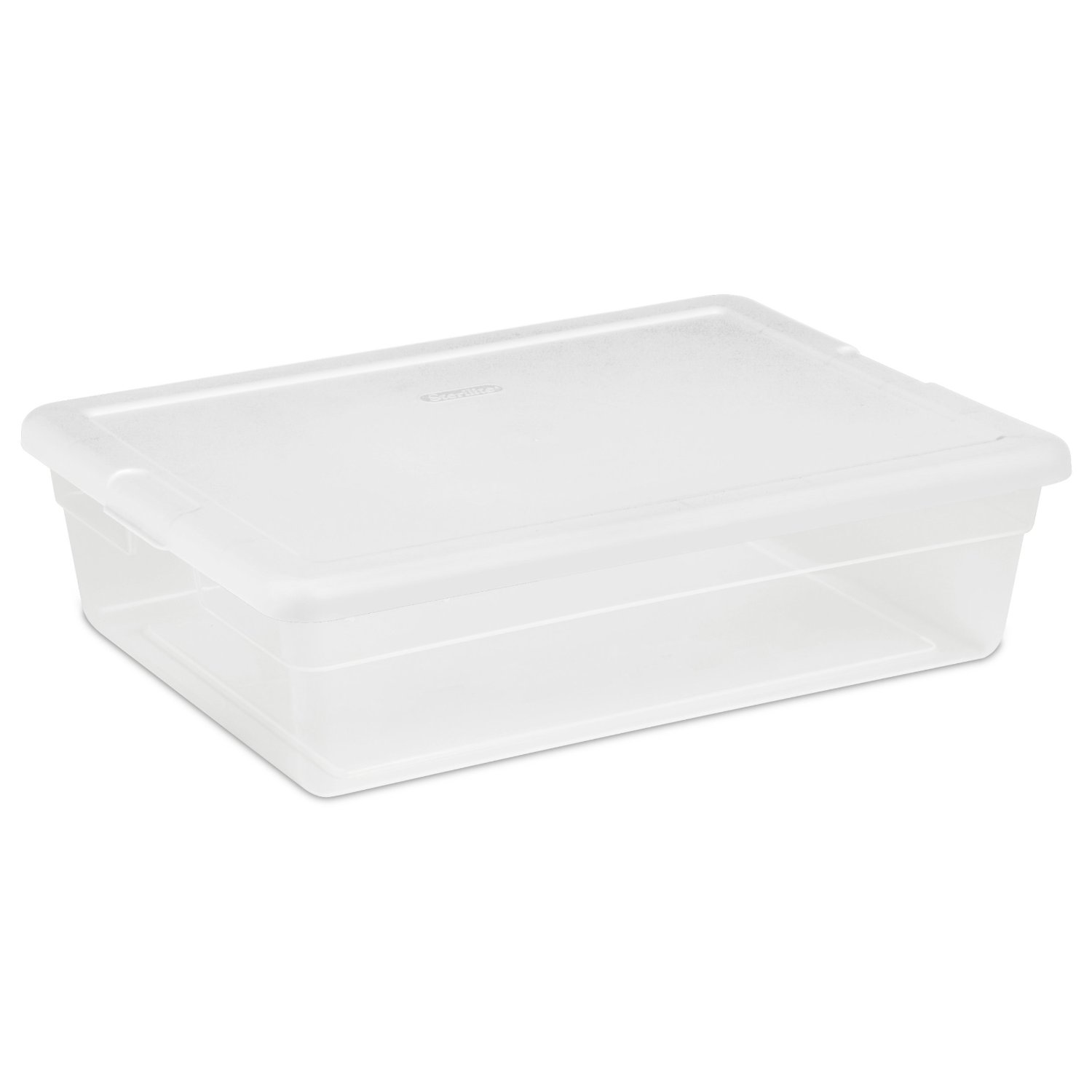 A simple Sterilite or Rubbermaid container can be used for your litter box.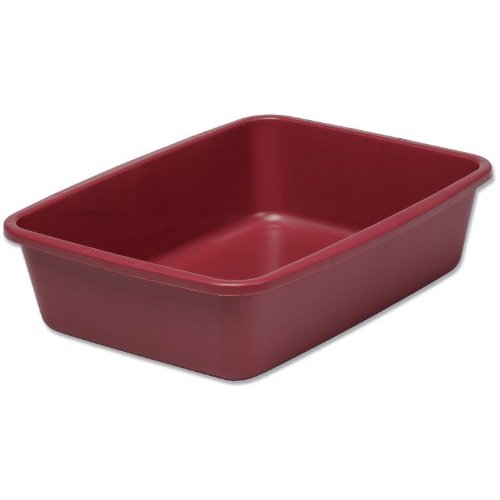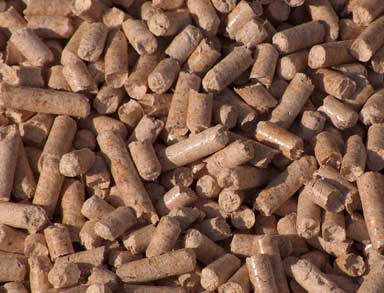 Rascal Litter Box
, can be used three ways. Great for long term indoor potty training.
Purchase Here
.
Spotty Dog Training Place, this is the system we have our adult dogs trained to go on for indoor use, although they also go outside. Can be used two ways. You can purchase this in our LillyBits Store.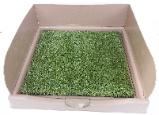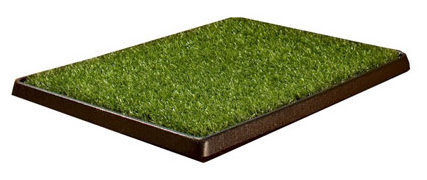 Puphead 20 x 30

Some of our LillyBits families use this system and really like it. It can be used only one way, with the grass. Can be purchased in our LillyBits Store.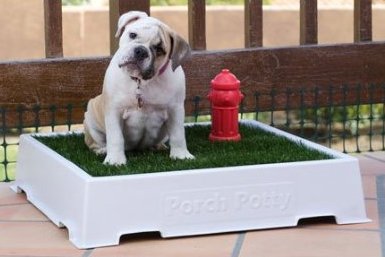 The Porch Potty

If you live in a condominium or walk up flat and you want to outdoor potty train this Porch Potty system is an option for decks. It can come with synthetic grass, real grass in the form of sod and an automatic sprinkler system if you like. This deluxe lieu is a bit spendy but a good product that fills a need for certain homes. Can be purchased in the LillyBits Store.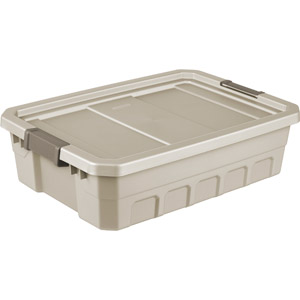 Or a Jumbo cat litter tray, careful not to purchase a small one.

25.75"L x 18.37"W x 7.13"H

Our favorite is the Sterilite Modular 10 gallon stacking bin below. It is sold at Walmart and Kevin even cuts a little step in notch for me. The sides are bit high otherwise.

Example of what pellets look like up close.